Analytics
Don't just beat your competition - render them irrelevant.
Independent Analytics Toolsets
Competitive & Performance Benchmarking
Tactics Measuring & Testing
Data Driven Recommendations
Executive Dashboards With Drilldown
Gain the insights to beat your competition and know your customers better.
First, the good news: the days of shotgun advertising are over. With data analytics, your marketing will be as precise as a scalpel. Using strategic data frameworks, we help you identify and measure who you are targeting and why - a serious competitive advantage in an ever-evolving marketplace. Spend your budgets more intentionally and intelligently, with customer insights you might be missing and industry trends you could be following. It's not just the data - it's what we do with it. Our Analytics experts will review your data and make recommendations monthly, giving you confidence that your digital strategy is precise, accurate and effective.
Make more strategic decisions with the most accurate data.
Metrics & Analysis Aligned with a Marketing Sales Funnel
Understand your customer's journey through key performance indicators (KPI's). Receive expert analysis of the performance through insights and recommendations.
---
Executive Summary - Per Phase of Marketing Sales Funnel
See a summary of the metrics for each phase of the funnel, ensuring the highest level of performance across all marketing efforts.
---
Competitive Analysis
Stay informed to stay ahead. Know the overall activity of the competition across specific marketing channels, including - audience size, activity levels and engagement received.
---
Detailed Marketing Medium Reporting
Understand the performance and key performance indicators, with a deeper level of metrics reporting for specific marketing efforts.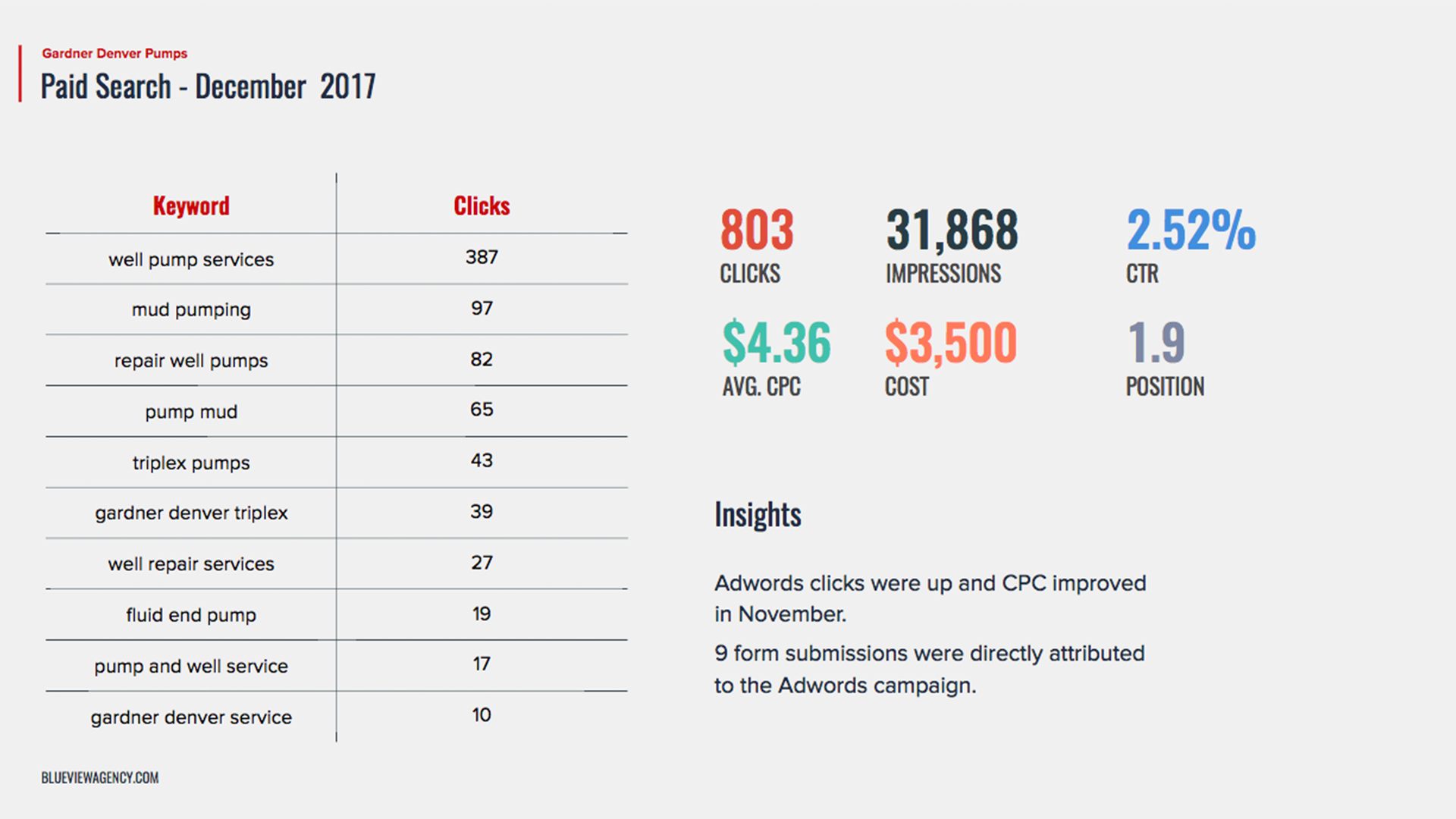 Website Activity Reporting
Get distilled reporting of the most important website traffic metrics and performance.
---
Engagement Monitoring & Reporting
Review content and ads for levels engagement, including - comments, private message and customer service opportunities.