Content
Cut through the clutter with thoughtful and engaging copy and messaging.
Website Content
Social Media Content
Search Engine Related Content
Press Releases
Infographics
Promotional & Campaign Related Content
Case Studies
White Papers
Multilingual Translations
Cut through the clutter with thoughtful and engaging copy and messaging.
Customers get a true sense of your company through the voice you use. Content true to your brand voice that serves your business objectives engages your customers with authenticity.
Stand out for the right reasons.
Content Samples
No matter the medium required, content is king. Your content should be intentionally crafted for the medium it is presented in.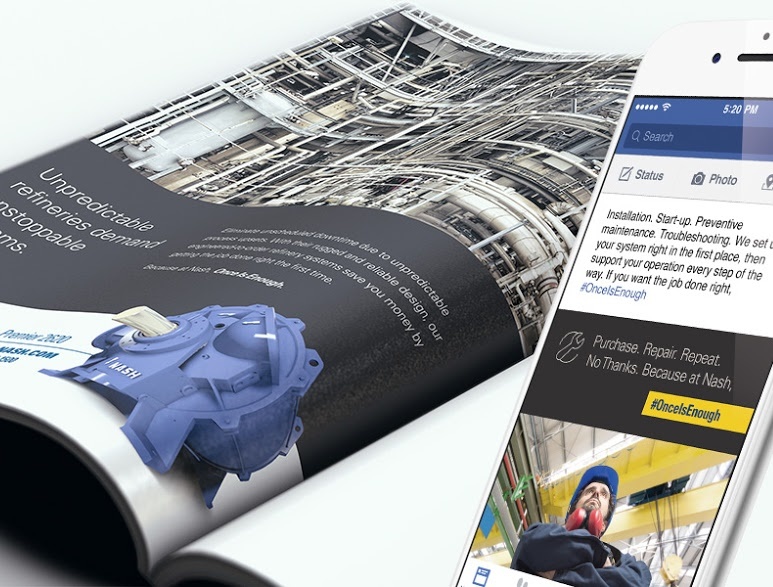 The medicine our customers make improves people's lives. So we are dedicated to helping them – by analyzing their process to ensure they get the right system for their application. We get it done right the first time.
Because at Nash, #OnceIsEnough.
Compassion to the core.
Providing medical supplies is what we do. The gift of serving others is why. We founded Pumps It to provide our patients the finest medical products with the most exceptional personal service. By connecting patients to the supplies they need, we help people take control of their health and improve their lives. There's no substitute for compassion. No alternative to service. And the greatest value we can provide in a patient's time of need is the confidence of knowing we will be there. Every day. Every way. Every single time.
Through all stages of life, we're not just providing pumps.
We're supplying compassion.
Pumps It
Together we've got this.
Content frames the voice and personality of your company. Character comes through with intentional content.
The movement for change starts with a meal. You've got a seat at the table.
Food is that change and smarter farming is how. Rotational grazing, grass-fed and grass finished. Sustainable practices. Nothing fancy. Just farming and eating food the way we used to – for the heal the of the land, the health of the animals, the health of the people.
Change your food. Change for good.
Remember when food tasted like food?
Call us old-fashioned, but food should taste like it's meant to.
State-of-the-art belongs in your tablet, not your table. Factories should stick to making shoes, not raising livestock. There's nothing innovative about what we do, because the traditional way is the right way. The way our bodies are supposed to eat it. Real.
Real Food. Real Good.