Website / UX
Provide customers with a compelling and informative online user experience (UX).
Website Assessments
Site Refresh
Custom Web Design
Responsive Websites
E-commerce
API Integration
Content Management
Website Maintenance
Technical Support
The hub of your marketing that will close the loop between marketing & sales.
Without a compelling website that positions you apart from your competition, the services, products, and values your company provides risk getting lost in the shuffle. Under investing in your website, and the strategy driving it, is a risk you cannot afford.
Your website can do so much more.
CONVERSION-FOCUSED
Your website strategy is informed by your marketing strategies that serve your business objectives. Compelling online experiences, focused on conversions, ensure greater return on investment and provide your customers with clear and concise opportunities to interact with your business.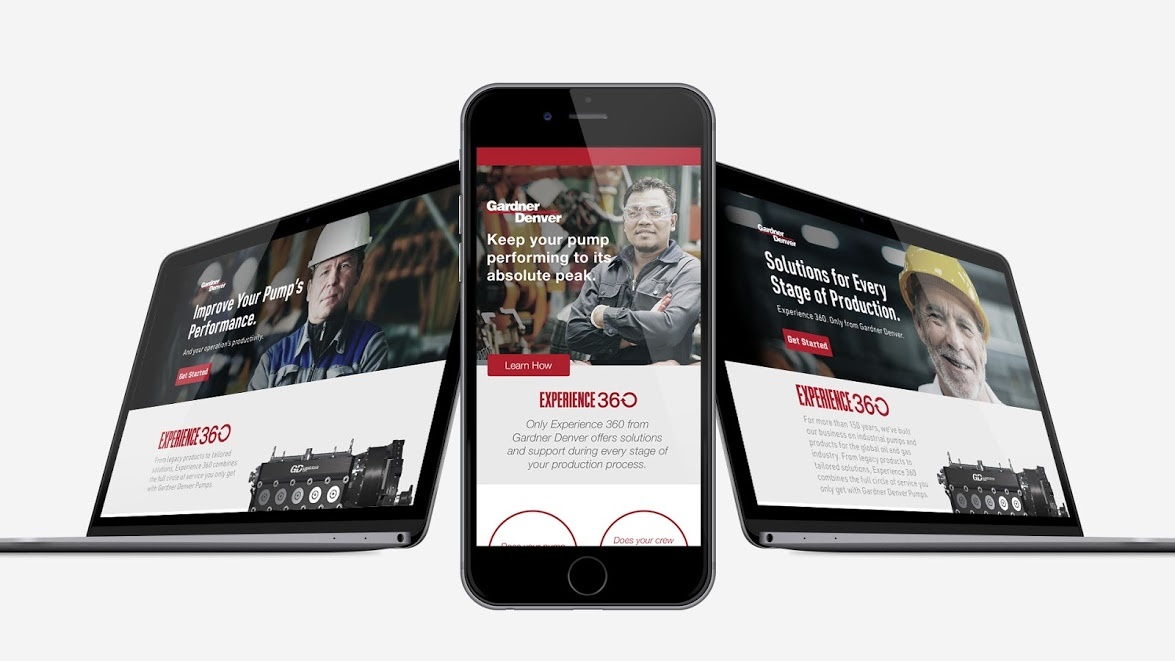 MOBILE-FIRST
Mobile-first responsive websites are built for your customers' online experience and tailored to how they prefer to browse and interact online. By focusing on smaller hand-held devices and scaling up to high-resolution desktop monitors your website architecture is optimized for efficient and dynamic user-interaction.
Example Website Links
---
AutoQuip
Industrial Manufacturer of commercial lift products across multiple industries. Website allows product search's by product/model/application, industry and application specific data and parts. Large complex site, back-end content database. Request for quotes and sales contacts by region.
ProRecruiters
Staffing industry website. Website allows search of job postings, employers can post jobs. Allows online application with ability to upload resume through back-end system integration.
Southwest Medical
New and used/refurbished medical exam and diagnostic equipment. Website has full E-commerce and request for quote functions.
Jankovich
Wholesale automotive and marine lubricant products distributor. Geographic coverage information, product category pages, video content, contact forms.
American Institute of Medical Technology
Secondary specialized education institution. Supports program information, booking school tours, application processes and financing processes.
Vasari Lifts
High-end automotive luxury lift manufacturer. Product imagery to support upscale brand. Contact for request for quote.
Gardner Denver Pumps
Oil and Gas Pump equipment manufacturing and repair. Website includes product finder, products and services by category, online training resources, data sheets, parts lists and catalogs. Request for quotes and sales contacts. Heavy social media integration
Dallas Capital Bank
High-end commercial oriented bank in Dallas, Texas. Project including full branding, messaging and identity development along with the website
Mabrey Bank
High-end regional business and consumer bank. Online Loan calculators, online applications and online banking. Heavy social media integration
SMD
Contract electronics manufacturer, video content, services listed, request for quotes and sales contacts.
River Spirit Casino Website
Gaming, hotel and entertainment site. Full back-end API integration with online booking and VIP Player portals